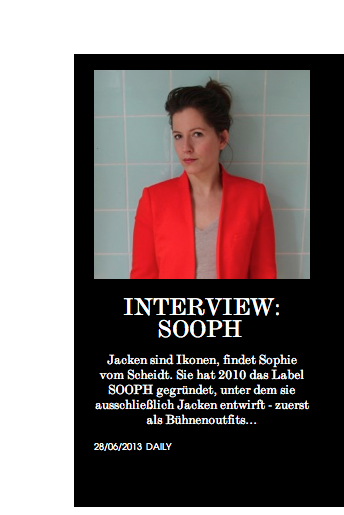 Sophie vom Scheidt being interviewed in Interview Magazine
While talking to Katharina Böhm i almost didn't even realise that i was being interviewed…
this might explain why i was talking about me being chubby when i was 20 and other strange things.
Well just read the whole Interview for yourself !
Special thanks to Nadya Grassmann for the portrait in red and to Katha and Thea for making this happen.
And once again for all the models and helpers of the bomber collection shoot.